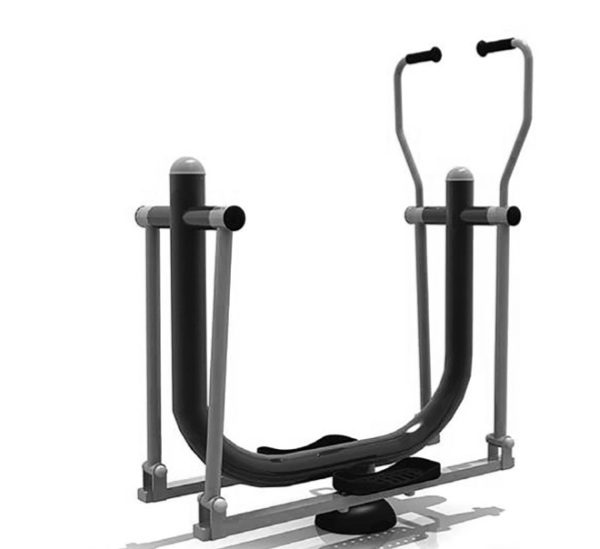 Outdoor Cross Trainer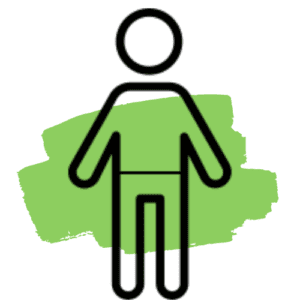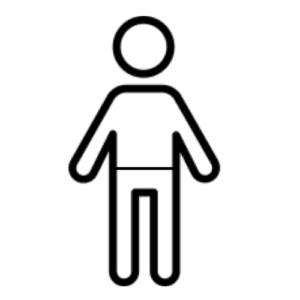 For a full body cardiovascular workout, look no further than the Cross Trainer. This equipment works both the arms and legs, so all the major muscle groups are used.
Even though the user's whole body is worked, this is a low impact exercise and so is ideal for those recovering from an injury.
Strengthens co-ordination
How to Use
Simply place one foot on each of the leg plates and each hand on the handles of the outdoor cross trainer.
Then move your legs and arms forwards and backwards.
You may also be interested in…
Why add an outdoor cross trainer to your outdoor gym?
One of our most popular piece of equipment sold from our product range is the outdoor cross trainer, a great workout tool for a wide range of ages and fitness levels. Sometimes known as a 'compact-stride bike' or a 'long-stride bike', this is ideal for achieving an all body workout. If you are looking for a cardio fitness workout machine, this is a great piece to consider for young and old gym users.
And you know you're getting a high-quality model thanks to the gloss finish polyester powder coat on the structure and the stainless steel handles. Plus, thanks to the enhanced corrosion protection used on all of our outdoor equipment pieces, it will withstand harsh weather conditions to have a long product life.
To get a product price for the cross trainer, get in touch us today.
Cross Trainer
Outdoor exercising is becoming more popular with people of all ages. From children to adults, to even the elderly. The Cross Trainer provides an excellent cardio workout, as well as building strength, flexibility, balance and coordination.
What is a cross trainer?
A cross trainer is a very popular fitness machine due to how effective it is to burn calories and tone many of the muscles in your body. Although it works the entire body, it is still a low-impact workout, which is why it's suitable for all fitness levels as you can set your own pace.
How do you use a cross trainer?
Simply place one foot on each of the leg plates and each hand on the handles of the outdoor cross trainer. Then move your legs and arms forwards and backwards, setting your own pace and resistance.
What are the key benefits of a cross trainer?
The cross trainer often gets overshadowed by the Treadmill. But its versatility, range of options and ease of use, make it a great piece of equipment for beginners up to an advanced level user. There are some great benefits of using a cross trainer.
Improves balance

Low impact

Full body workout

Different Intensities

Safe to use

Strength building
Improves balance
A great advantage is that you can reap many benefits from cross trainer workouts whether you choose to use your arms and pull the handlebars, or whether you don't use them at all. You can really work on your balance if you choose not to hold onto the bars. When you are only rotating the leg pedals and not using your arms, your core muscles start to engage to support your body's alignment as you are trying to maintain a tall posture. You are forced to facilitate the rotating motion without support from your upper body, thus improving your sense of balance.
Low impact
A cross trainer is a great alternative to other high-impact fitness machines. The pressure on your joints is impact-free, which is great if you want to protect your joints or if you're recovering from an injury. People with health conditions usually opt for a cross-trainer as their choice of cardio exercise due to its low-impact, joint-friendly benefits.
Full body workout
The cross trainer provides you with a full-body cardio workout. They are one of the most effective fitness machines as you work your entire body. You can give your arms a great workout, including your chest and shoulders, and simultaneously work your glutes by increasing resistance or even pedalling backwards. It's a great way to tone your muscles, from your glutes to your calves, your biceps and triceps and even your abdominal muscles. There is no other low-impact cardio machine that works all of your muscle groups.
Different intensities
The cross trainer offers a variety of different intensities, which is great if you just fancy a light walk, while you slowly build up your pace and stamina and then wish to go up to a faster jog. By altering the levels of resistance and the speed at which you move, you can vary the intensity of your workout. This is yet another great reason for a cross trainer being a great choice for people of all fitness levels.
Safety
There is rarely any injury associated with a cross trainer. Unlike a treadmill, where you can in some cases slip off, or you could suffer an injury during weight training at the gym. With a cross trainer, however, you can learn the right technique within a couple of minutes, making it one of the safest body cardio workouts.
Strength
The cross trainer is an excellent alternative to resistance training if you are wanting to strengthen your muscles. Due to the varying intensities and being able to increase the resistance easily, your body is having to work harder to achieve the same momentum, this is a great way to gain strength. While you are strength building, your body is simultaneously building tone in your legs, arms and glutes too.
What are the health benefits of a cross trainer?
With a full-body workout offered by a cross trainer, building resistance and working most of your muscle groups; you can be sure of some great health benefits that come with this piece of fitness equipment.
Improves cardiovascular health
Using a cross trainer and other cardio fitness machines regularly improves your cardiovascular fitness and health as you are engaging in aerobic exercise. By engaging in a cardiovascular workout often, you are also promoting good heart health.
Weight loss
Unlike many other cardio machines, even though a cross trainer is a low-impact cardio workout, it works the entire body, providing a full-body workout and increasing the number of calories burned. Weight loss is an important fitness goal for many people, especially those who could be health conscious. Burning calories is a key benefit from using the cross trainer, making it a popular choice.
Boosts mood
A great benefit of a cross trainer is that it elevates your mood. The 'high' you feel afterwards when you engage in physical exercise is due to the endorphins released. With these endorphins at work, they aid in pain relief and mood-boosting, resulting in improved mental well-being. For some people, exercising can also alleviate symptoms of anxiety and depression.
Increase aerobic capacity
Aerobic capacity is the ability to uptake oxygen and how your body processes this oxygen and distributes it around your working muscles. The more your body can uptake the oxygen, the longer you can work out. This helps build your stamina and improves your cardiovascular fitness, which means you don't get breathless easily. You can work out for longer without feeling fatigued, giving you more motivation and drive to keep going. This consistent increase in your aerobic capacity, truly makes a cross trainer workout a life-long fitness benefit.
Improves bone health
Bone health is important to keep your muscles, joints and bones working well together, without causing aches and pains. A cross trainer can improve your bone health due to the constant weight placed upon your muscles and bones from the resistance.
Who can use a cross trainer?
A cross trainer is a great exercise machine for both children and adults. Many schools have invested in outdoor gym equipment for children aged 11+, with the cross trainer being extremely popular. It is suitable for all abilities from beginners upwards. Easy-to-use, it is designed so that children can set their own pace and choose between forward or reverse motion to work different muscle groups. Kids love mastering the challenge of coordinating arms and legs simultaneously.
Due to its low impact, it's also great for inactive users, older people and people with health conditions.
Where can you use a cross trainer?
Outdoor gym equipment at home is becoming more of an investment amongst families. It is a great alternative to the gym. The convenience of working out in your garden or any outdoor space of your home is something that is appreciated by many families. The cross trainer is a great choice as it can be easily used by anyone regardless of their fitness ability. This makes it popular for families with young children as everyone can enjoy an effective cross trainer workout, making it an inclusive fitness initiative. If you want to know more about the outdoor cross trainer model and product details, you can contact us for more information before installing one.
If you don't have enough outdoor space and prefer working out within the comfort of your living room or bedroom, the indoor version of the outdoor cross trainer is a great alternative. It isn't too big in size, making it space-efficient and not too bulky. You can choose from a standard to a more advanced model, many of which have an attractive design and a modern design, which can look very smart in your home.
You will also find cross trainers in many communal parks, as exercising outdoor within a community space is becoming more popular. With the wide variety of outdoor gym equipment and products available, exercising in parks is becoming the 'norm.'
Playgrounds are another hotspot for cross trainers. There are many British playground equipment manufacturers specialising in cross trainers and outdoor gym equipment, so you can be sure the equipment conforms with UK safety standards.
As you can see the cross trainer has a multitude of uses and benefits, making it a very versatile full-body workout, sure to improve your health over time. Its featured design, motion range, and multiple fitness benefits make it a great choice for a cardio, low-impact exercise regime.
Send us a message with your requirements and see how we can help you.