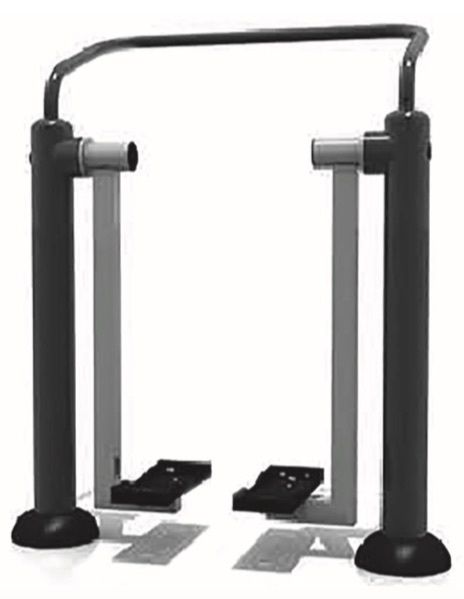 Air Walker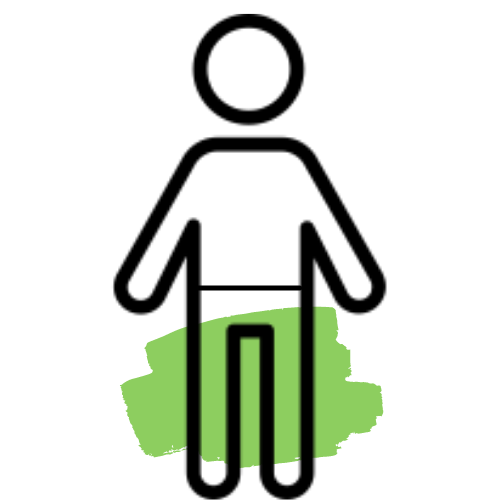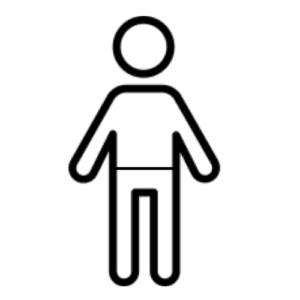 The Air Walker machine, sometimes referred to as a 'air walker cross trainer' is a timeless feature of an outdoor gym, often two modules are installed together. This popular piece helps your pupils enjoy some social interaction as they exercise in a non-competitive environment.
A light cardiovascular workout, the user can set their own pace for a gentle fitness routine.
Lowers cholesterol levels
How to Use
Place each foot on the leg plates, holding onto the bar in front with your hands.
Move each leg forwards and backwards at a comfortable pace.
You may also be interested in…
Air Walker
With indoor gym membership prices soaring, an increasing number of people are opting to use outdoor gym equipment instead. With such a wide variety of outdoor equipment available, it is becoming increasingly popular for children, adults, and even the elderly to enjoy the benefits that come from exercising in an outdoor space. The outdoor air walker, for example, gives you an excellent cardio workout.
What is an air walker?
An air walker is an exercise machine and a great product to build up your cardio strength. It gives you a great cardio-aerobic, total-body workout, and is an excellent alternative to running, jogging and power walking.
How do you use an air walker?
Place each foot on the leg plates, holding onto the handlebars. Move each leg forwards and backwards at a comfortable pace. You can set your own pace, build up your range of motion by choosing a wider walk, or a shorter, faster pace to build cardio strength and stamina.
What are the key features of an air walker?
Apart from the obvious exercise benefit of an air walker, it has many other great features that you can benefit from:
Durable

Low impact

Low cost

Fun to use

Easy to assemble
Durable
Air walkers are built with quality materials, they are crafted from durable stainless steel, and finished with a protective coating on the frame to withstand all weather conditions, even harsh UV rays. So regardless of the weather, nothing will interrupt your workout regime.
Low impact
Other cardio workouts such as running can put a lot of pressure on your knees and hip joints, making them a high-impact workout. With an air walker, there is little or no impact at all on your knees and joints, so it is an essentially full-body, low-impact cardio-aerobic workout, perfect for the elderly.
Low cost
Unlike other exercise machines, like a treadmill, for example, an air walker is more cost-effective. Even the inconvenient high demands of gym memberships make the mere thought of exercising very de-motivating. The Air Walker is budget-friendly yet high-performing equipment that can be used from the comfort of your own back garden.
Fun to use
Air walkers are like gliders. You are literally gliding or 'walking on air'. This makes it great fun, especially for children. It is great equipment for children aged 11+ and regardless of your fitness level, the whole family can have fun using it. All moving parts are equipped with ball bearings, which ensure pleasant movements for anyone using it.
Easy to assemble
The weight of an air walker looks deceiving due to its sturdy and robust exterior. However, an air walker isn't very heavy at all, and this makes it very easy to assemble. Whether you install it in your outdoor garden, in a school, or a playground.
What are the health benefits of an air walker?
Any form of exercise is always good for you. The Air Walker, however, has many key health benefits, for both your physical and mental health, which is why many people love using it.
Benefits cardiorespiratory system
Since you are doing an aerobic activity, it demands your cardiorespiratory system, making your heart stronger and able to resist more efforts.
Boosts your mood
Exercising releases good hormones such as endorphins. This relieves stress levels and boosts your mood, giving you more energy. This has a huge impact on your mental health and wellbeing. Outdoor exercise is also rated as being more restorative compared to indoors since natural environments reduce emotional and physiological stress. Natural light is also great for your Vitamin D levels.
Improves balance, coordination and flexibility
It can seem a bit strange when you first get on, but once your feet are firmly on the footplates and you confidently start 'walking', you will notice your balance stabilising and your entire coordination improving.
Exercises legs, hips and core
Walking on the air walker tones muscles such as your gluteal muscles, abdominal muscles, leg muscles and core muscles. It also improves the resistance and mobility of the muscles in the legs and hips, improving your overall resistance level.
Who can use an air walker?
An air walker is a great exercise machine for both children and adults. Many schools have invested in outdoor gym equipment, with the air walker being extremely popular. Physical activity is very much encouraged to young children, as it benefits both their physical and mental wellbeing. This positive effect on their health has a positive effect on their focus, concentration and motivation during classes.
Due to its easy equipment features, low-impact cardiovascular workout, and low impact on joints – the air walker is perfect for elderly people too. Their physical exercise is encouraged as it helps with their cholesterol, blood pressure and general cardio strength. It's a great low-impact alternative to power walking.
Where can you use an air walker?
Outdoor gym equipment at home is becoming more of an investment amongst families. It is a great alternative to the gym. The convenience of working out in your garden or any outdoor space of your home is something that is appreciated by many families. The Air Walker is the perfect choice as it is very space-efficient, which is an important feature for many households. If you want to know more about the air walker model and product details, you can contact us for more information before installing one.
You will also find air walkers in many communal parks, as exercising outdoor within a community space is becoming more popular. With the wide variety of outdoor gym equipment and products available, people are beginning to appreciate their natural surroundings and step outside more.
Playgrounds are another hotspot for air walkers. There are many British playground equipment manufacturers specialising in air walkers and outdoor gym equipment, so you can be sure the equipment conforms with UK safety standards.
Exercising on outdoor gym equipment is becoming more of a 'trend'. More people are beginning to do it, and many have been doing it for years. It somehow feels less competitive than going to the gym and seems to promote a friendly and communal environment for everyone in the neighbourhood. The air walker is certainly a low-impact, light cardio workout machine, which can be great fun to use with exceptional health benefits.
What are the benefits of schools installing outdoor gym equipment?
With more and more children becoming screen-obsessed, there is less time being devoted to outdoor activity. But the need for school children to take part in physical activity cannot be underestimated. There are so many benefits to exercising, coupled with doing so outside in the fresh air, which is incredibly advantageous. Not only does it aid their physical wellbeing, but it also helps them improve their emotional and intellectual health too. There are plenty of important reasons why schools should install outdoor gym equipment, here are some key physical and mental health benefits for students:
Improves motor skills

Lows body mass index

Improves overall health

Improves muscle strength

Develop a sense of independence

Aid with brain development
Improves motor skills
Outdoor physical exercise improves children's motor skills, including coordination, balance and agility. By using the different exercise machines, they are more likely to move in ways that challenge their muscles, bones and physical endurance.
Lower body mass index
Unfortunately, there is a dramatic rise in childhood obesity. WHO (World Health Organisation) regards it as one of the most serious global public health challenges for the 21st century.
With regular physical exercise, children can reduce their BMI (body mass index), as they are more energetic and generally burn more calories.
Improves overall health
By exercising and keeping fit and healthy, students will have less chance of becoming obese, which can cause many long-term health complications such as diabetes, asthma and cardiovascular disease. Outdoor exercise and exposure to sunlight can improve your mood and strengthen your immune system. This mood booster certainly helps children focus and concentrate more during class time and in their studies in general.
Improves muscle strength
As children explore the different gym equipment and different features and movements, their muscles become engaged. This continuous engagement of their muscles makes their muscles more resilient and stronger.
Develop a sense of independence
With a wide variety of outdoor gym equipment that can be potentially installed in schools, students can feel a sense of freedom and choice to explore, more so than they would whilst being indoors in their classrooms.
Aid with brain development
Kids are developing games, investigating the environment around them, and enjoying sensations of freedom when they are outside using different pieces of gym equipment. They grow their organisational abilities and decision-making skills as they work independently and with their peers to design games, solve issues, and execute their ideas and solutions, in addition to establishing autonomy.
Improve Communication Skills
Students may have opportunities to meet new students and cultivate friendships with them. They may meet children with different physical abilities to them and wish to either help or learn from them, developing skills to exercise successfully together.
Exercising on outdoor gym equipment is becoming more of a 'trend'. More people are beginning to do it, and public institutes are seeing the wealth of benefits that come from installing one. From schools, to parks, to local communities, it somehow feels less competitive than going to the gym and certainly seems to promote a friendly environment for everyone. The air walker (and other outdoor gym equipment machines) is certainly a low-impact, light cardio workout machine, which can be great fun to use with exceptional health benefits. 
Send us a message with your requirements and see how we can help you.